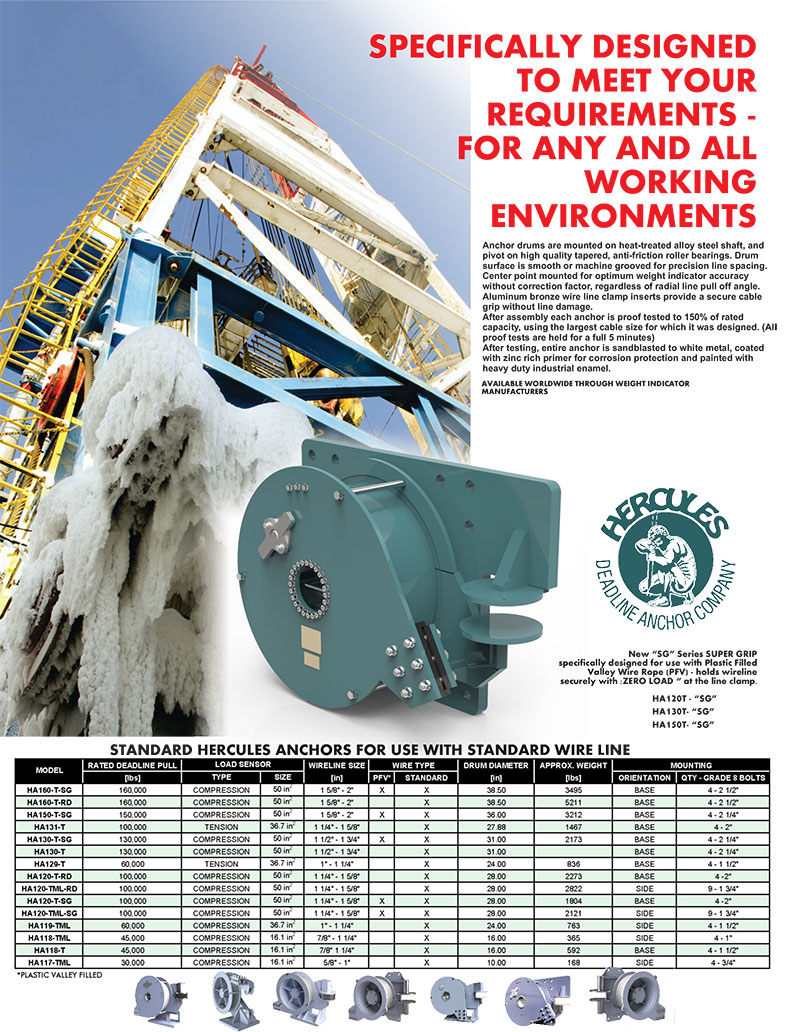 Hercules Deadline Anchors
Specifically designed to meet your requirements - for any and all working environments
Fabricated from high-grade structural steel and welded.

Anchor drums are mounted on heat-treated alloy steel shaft, and pivot on high-quality tapered, anti-friction roller bearings. Drum surface is smooth or machine-grooved for precision line spacing. Center-point mounted for optimum weight indicator accuracy without correction factor, regardless of radial line pull-off angle.

Aluminum bronze wireline clamp inserts provide a secure cable grip without line damage.

After assembly each anchor is proof-tested to 150% of rated capactiy, using the largest cable size for which it was designed (All proof tests are held for a full 5 minutes).

After testing, entire anchor is sandblasted to white metal, coated with zinc-rich primer for corrosion protection and painted with heavy-duty industrial enamel.